CCYC is Canada's largest chess school, currently boasting six locations hosting 100+ classes with 1000+ students. Since the two years that our school has been established, our school has been commended by parents and students alike as the best in the industry for our rich course materials and great services. We credit our teachers, many who are masters in their field; they bring their distinct strengths and styles to attract students of all ages, opening students to the interests and possibilities that the world of chess brings.
Now, introducing our school's elite instructor team ————

MR MIKE Head Coach
Master Mike learned chess at the age of 4 and has been working to get better ever since. At the age of 16, he won the National Master Title, and later on won the FIDE Master title in Spain. He was Toronto Champion in 2016 and 2017, 2-time Ontario high-school champion and 2-time Canadian university champion. Mike has been teaching for 10 years, working at over 30 schools in the GTA and running multiple camps for organizations such as chess and math, three-flavors, and now CCYC. Some of his best private students include Max Chen who is a multiple-time Ontario and Canadian Champion, as well as Michael Jacobs who was the Aurora Chess Club champion in 2018. Mike teaches the way he would want to be taught growing up, through stories and games. Mike also received a Master of Teaching degree in 2019, allowing him to better understand how children learn and think. He still plays tournaments from time to time but dedicated himself to raising the next generations of champions at CCYC, so they can enjoy the game as much as he does.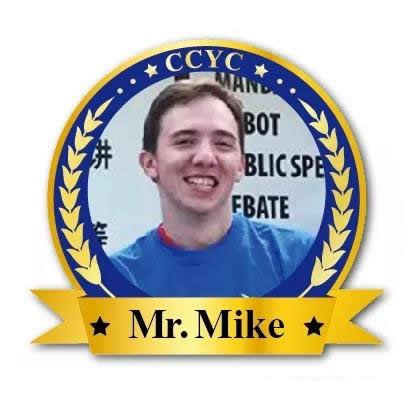 MR DANIEL
Mr. Daniel is one of the original Master team. He has taught in many chess institutes and has 10 years rich teaching experience. He has won several championships in Ontario and Canada, and has represented the Canadian team three times in the world competition.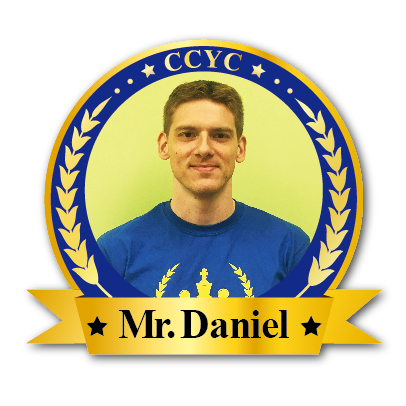 MR.MARK
He is a FIDE Master, with the CFC rating of 2512 and FIDE rating of 2356. He is currently studying at University of Toronto, and has been teaching chess for over 4 years, and at CCYC for over a year. He has improved at the game every year. He uses a practical form of teaching by showing examples in his games where he follows the rules that he teaches his students. On top of this, many of his students have shown a lot of success in the past few years, with one of my students gaining over 300 points in one year. The strength of his students increased as he encourages discipline, homework and analysis.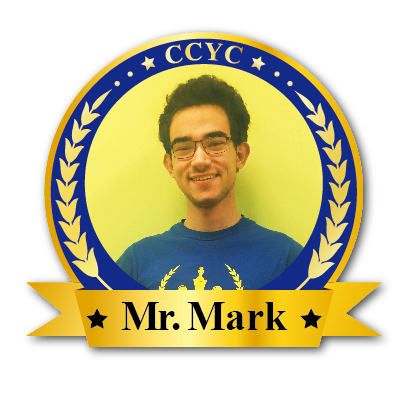 MR.PANOS
At the age of 15, Panos won the Greek National Championship student group and represented Greece in the World Championships for Chess Students. He also won the National Club Championship as a member of the A.O.kydon Club and won the championship in the second year. His achievements are also including the fourth place in the 2007 World Championship of Chess Students, the third place in the 2008 National Chess Youth Championship, and the 2009 Ampelokipi Open Championship. In 2014, he joined the Harvard Law School Chess Club. In 2015, he joined the Yale University Chess Club. In 2016, he became the head coach of the Athens Law School Chess Club. In September 2017, he became the HART HOUSE CHESS CLUB coach of the University of Toronto.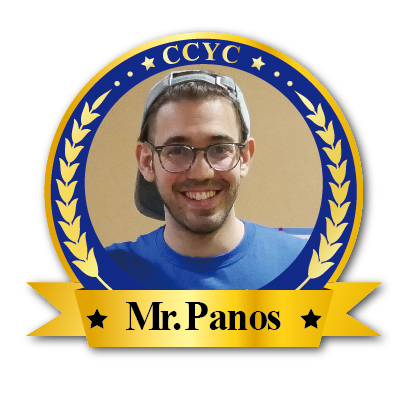 MR Zane
Hello, I'm Zehn! I taught myself chess at the age of seven while living on a farm. Four years later I won my first Ontario Championships for boys under 12. Three years later I reached Canadian National Master rating at the young age of 14. I continue to learn the game as well as mentor it to students of all ages/levels to this day. By age 17 I reached top three in Ontario/Canada for my age range 10 times, with three gold medals. I've been teaching since I was 14 years old. Since then, my students have achieved seven top three finishes in Ontario/Canada with two different Canadian Champions! I continue to play chess with the University of Toronto where I study psychology and neuroscience. So far I've won two Canadian University Chess Championships as well as a third place finish. I hope to train more young minds to become better chess players as well as extract the swaths of positive benefits from the subject that has been so central to my life!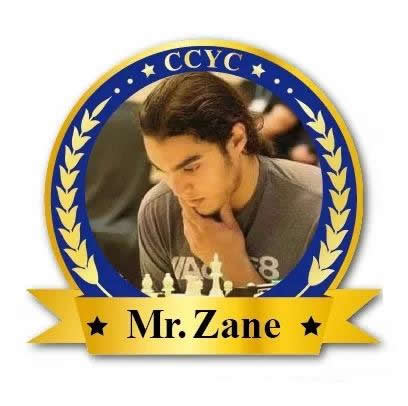 MR Foo
Mr. Foo graduated from the University of Toronto with a Bachelor of Kinesiology. He has a master's degree in education and has many years of teaching experience in chess courses and summer camps. He has worked with many primary and junior students and is always willing to adapt and create a teaching style that is appropriate and suitable for the students. He is an energetic and patient teacher that wants to develop a child love of chess.
Mr. Foo learned how to play chess when he was around 7 years old and has continued to play and practice chess since then. He has been teaching chess both in person and online since 2018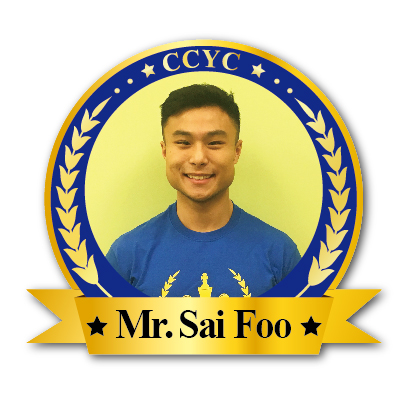 MR Ekrem
Chess lessons through age and level appropriate curriculum with coach Ekrem who has 19 years of teaching experience in Turkey, Austria, USA, and Canada. His teachings took place in a wide variety of settings such as national team training camps, panels and exhibitions, chess clubs, schools, and personal coaching. His best students entered the Turkish national team under the U10 and U12 age categories.
Ekrem holds bachelors and masters degrees in mining engineering. In 2021, he decided to dedicate his full time to teaching chess solely and left the mining industry. Since then he has been a passionate teacher inspiring youngsters and an active member of the Toronto chess community.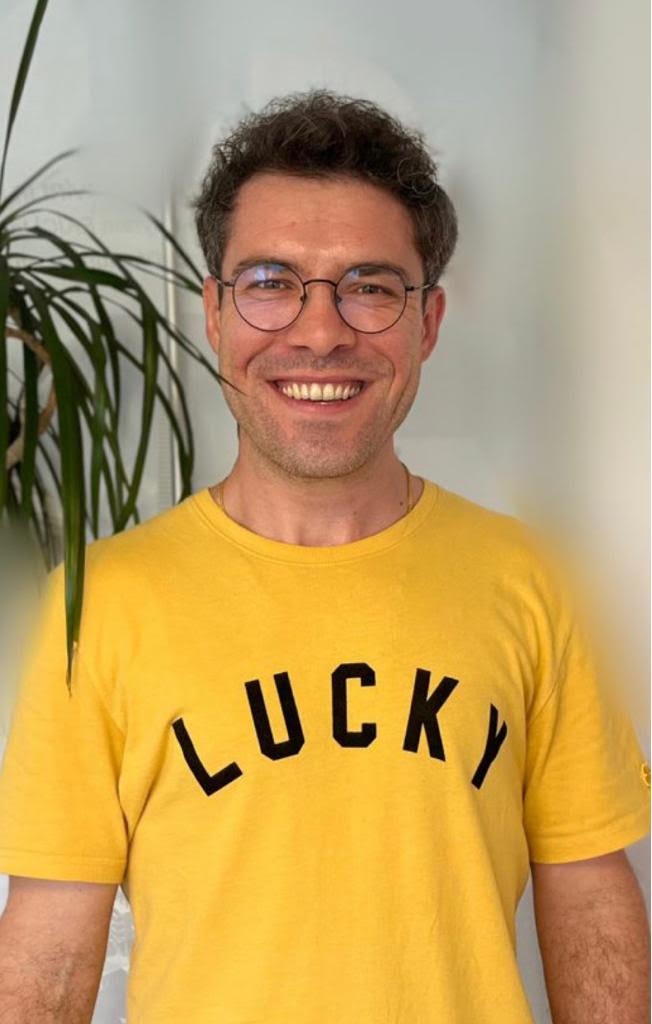 MR FARAZ
Mr. Faraz started playing chess from a young age. After falling in love with the game, he decided to pursue chess to the professional level by participating in many tournaments and winning various medals throughout his career. After starting his studies at the University of Toronto, Mr. Faraz shifted his focus on chess from being a professional chess player to a chess instructor. With more than 17 years of experience in playing chess as well as having taught chess to hundreds of students at six different institutes for the past seven years, Mr. Faraz has the experience and skill set necessary to effectively translate difficult information to kids of any age and level.
Mr. Faraz has been a public speaking and debating instructor for more than 4 years. He has obtained a BSc as well as an MSc from University of Toronto and has taken up many leadership positions at the university setting and beyond, that demanded effective public speaking/debating. By incorporating innovative and fun activities during his classes, Mr. Faraz creates an environment where students of different ages and personalities can feel comfortable practicing and developing their public speaking/debating skills. In Mr. Faraz's classes, students will have a chance to not only learn the myriad necessary skills, but also to become familiar with some of the greatest public speakers and debaters around the world. Public speaking/debating skills are learned, not inherited, and Mr. Faraz looks forward to helping to shape the bright public speakers/debaters of tomorrow.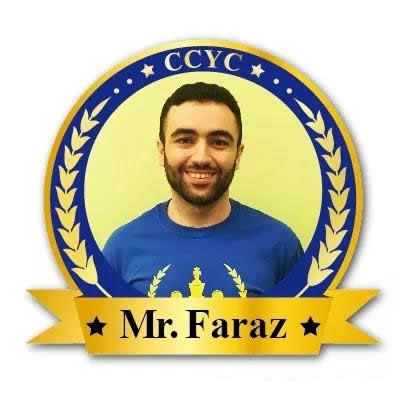 MR Omar
Omar Shah has over 20 years experience in teaching chess to children at varies schools, private (Toronto French School, Royal St. George's, Bond Academy to name a few), Montessori Schools and wide range of TDSB schools.
During his chess career he peaked at an Expert's strength along with winning a few Tournaments. On rare occasions he would sit at a board to test his skills set. Lately he's been pursuing his FIDE IA (International Arbiter) title which he should attain soon.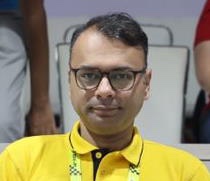 MR Glinos
Mr. Glinos is happy to be with us this year, and is looking forward to helping our students achieve their goals.
In the past, Mr. Glinos worked at the Tim Horton's Camp where he taught campers drama and public speaking. After taking on lead roles in university plays, he became an acting coach to help actors perform on stage. He was then employed as a highschool teacher, debate instructor, and Model UN coach at alternative schools in Toronto, such as City as School Toronto. He taught biology, history, and civics and also served as a SERT (Special Education Resources Teacher), working with families, teachers, and students to construct individual education plans (IEP's) to help struggling learners.
Mr. Glinos is currently finishing up his Master's and is now moving on to start his PhD. at Queen's University on the History and Philosophy of Education. Peter J. Glinos is a member of the Theory and History of Education International Research Group, and in his spare time he enjoys interviewing various world-renowned academics, such as Noam Chomsky and Steven Pinker.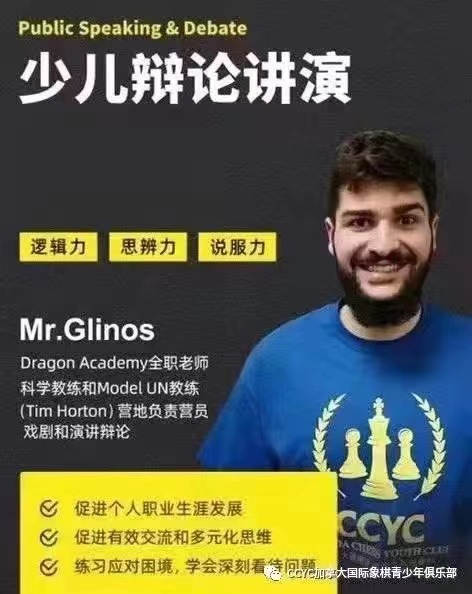 MR Patrick
My name is Patrick Bajorek, I am a teacher living and working in the Greater Toronto Area. I grew up near Toronto, Canada where I went to elementary and high school. I studied at Queen's University in Kingston where I earned my undergraduate and teaching degrees. After graduation I lived and worked as a highschool teacher in England and British Columbia before returning to Toronto. I am certified to teach in England, Ontario and British Columbia.
I speak 3 languages, play 2 instruments and have 1 younger brother. I enjoy playing soccer, skiing, cooking, playing the piano, reading about history and hanging out with friends. I recently started a new job as a teacher in the Peel District School Board.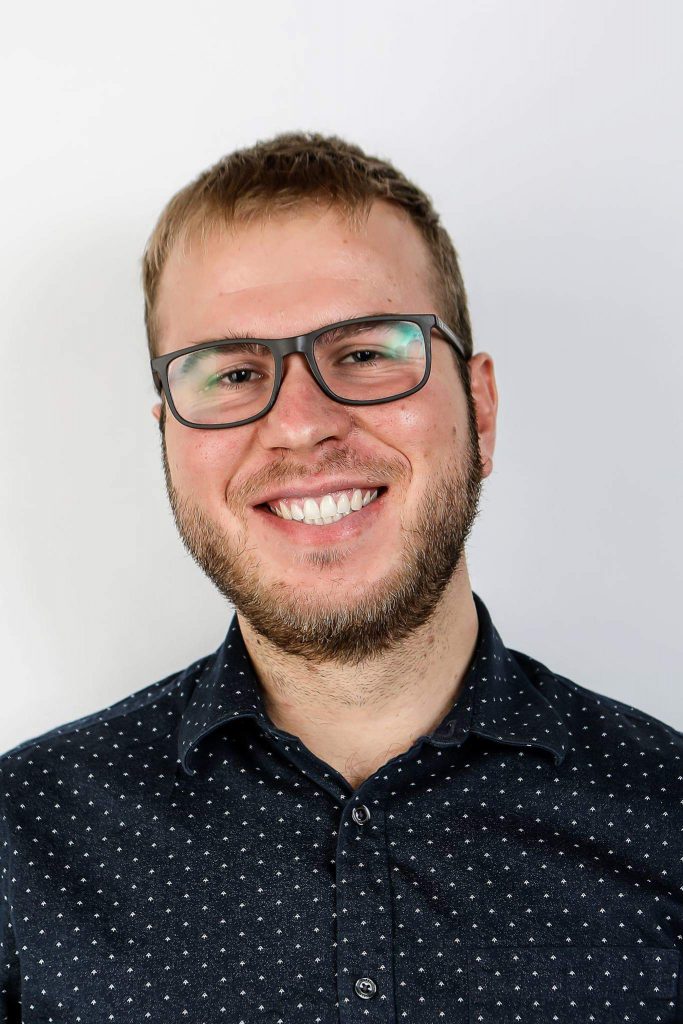 MR Jackson
Jackson "Jackson has recently completed a Bachelor of Arts in Languages, Literature, and Culture at Queen's University. Currently, he is an intermediate-senior teacher candidate at Queen's with a focus on the French and History teaching divisions. His interests and studies thus far emphasize early modern political history, giving specific attention to nation-building and conflict across Europe and Latin America. With his classroom experience as a teacher candidate, he is eager to join our team and apply these same skills with our students.
Outside of school, Jackson enjoys staying active with friends and is always looking for an opportunity to engage critically and constructively with others. Above all else, he is determined to share his passion for teaching and lifelong learning with others and is beyond excited to help our students on their paths to success. "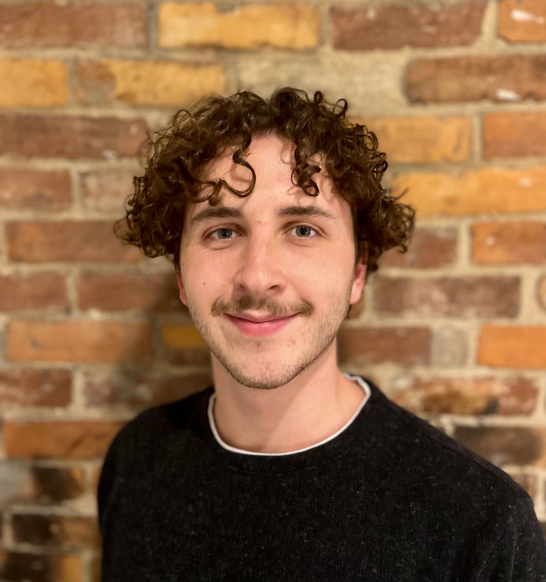 Miss Abigail
Abigail Abigail Francisco is a fourth year student at the University of Guelph-Humber in the Early Childhood Studies program. Throughout her studies she has completed various placements working with children in early learning and therapeutic settings. She has gotten the opportunity to learn from and teach children of various ages with different strengths and abilities. In addition to dedicating her time to completing internships, she volunteers in other speech programs and therapy centres where she learned how to appropriately support the speech and socialization skills of adults and children. Abigail currently works at an Early Learning Childcare Centre where she has developed the skills to work with young children and their families. After four years at the University of Guelph-Humber, Abigail intends to pursue a Masters in Speech- Language Pathology with the hopes of combining her passion for helping others with children and speech.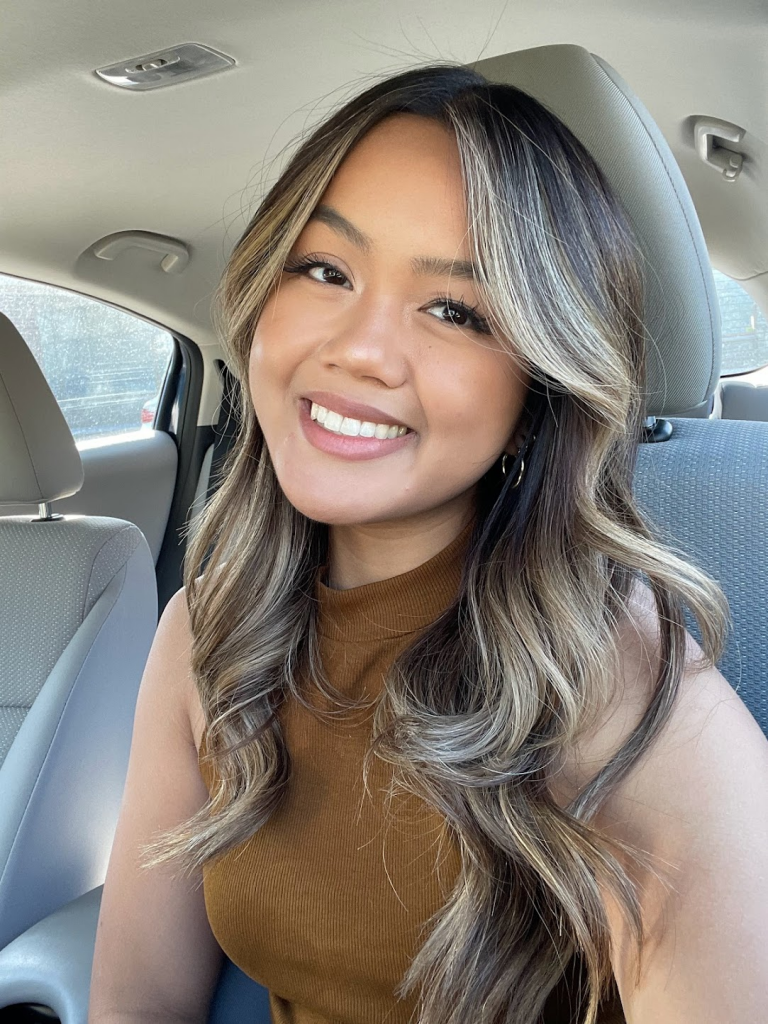 Miss Elizabeth
Elizabeth graduated from Queen's University with an Honours Bachelor of Arts in 2022 with a Major in History and a Minor in French where she was the recipient of one of the department of history's graduate awards, the John Sherwood Memorial Prize. During her final year of my undergraduate degree, she was one of the inaugural editorial board members for Queen's Undergraduate Journal Living Histories, where her primary role was as one of its copyeditors. Although her professional experience covers a diverse range of subject matter and age groups, she is currently pursuing her Bachelor of Education with the intent to teach grades 7 to 12. Her hobbies include trivia, playing the cello, and both tabletop and video games.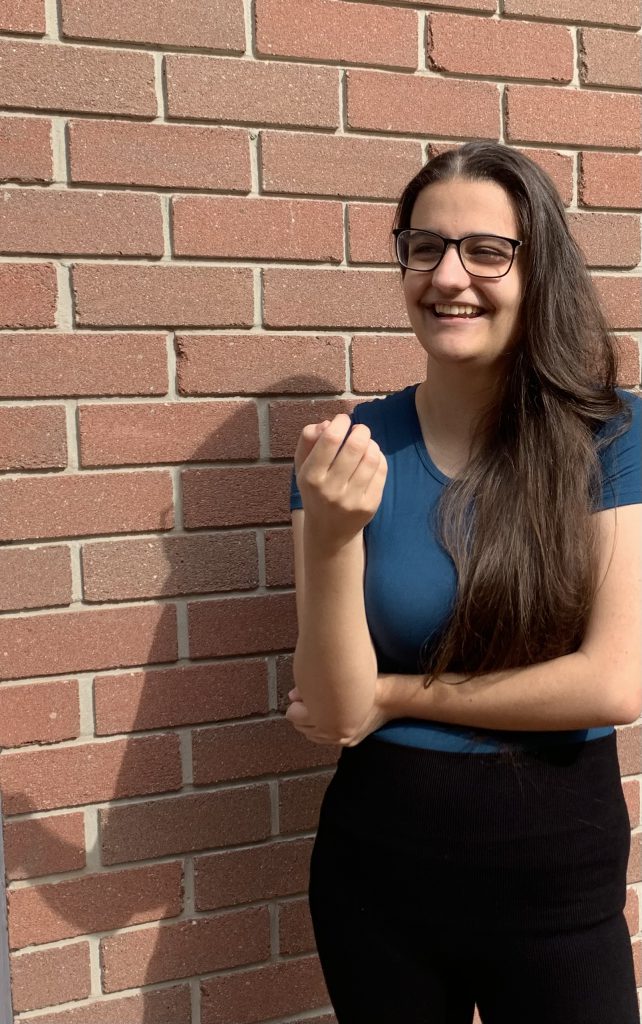 Miss Lily McKay
Hello, I'm Lily! I've always loved the art of argument and public speaking. I started my formal debate career in high school, where I had the privilege of being both club president and head of training. During my university debate career, I have been to over thirteen tournaments and counting. Most notably, I was the 6th speaker at Canadian Parliamentary Nationals 2022, and the 3rd speaker at North American Women and Gender Minorities Championships 2022 representing Queen's University. I also have the privilege of being both vice president and head of internal training for the Queen's Debating Union! Through my time teaching speech and debate, I hope to provide my students with the ability to thoroughly engage in discussion, and share my passion with as many people as I can.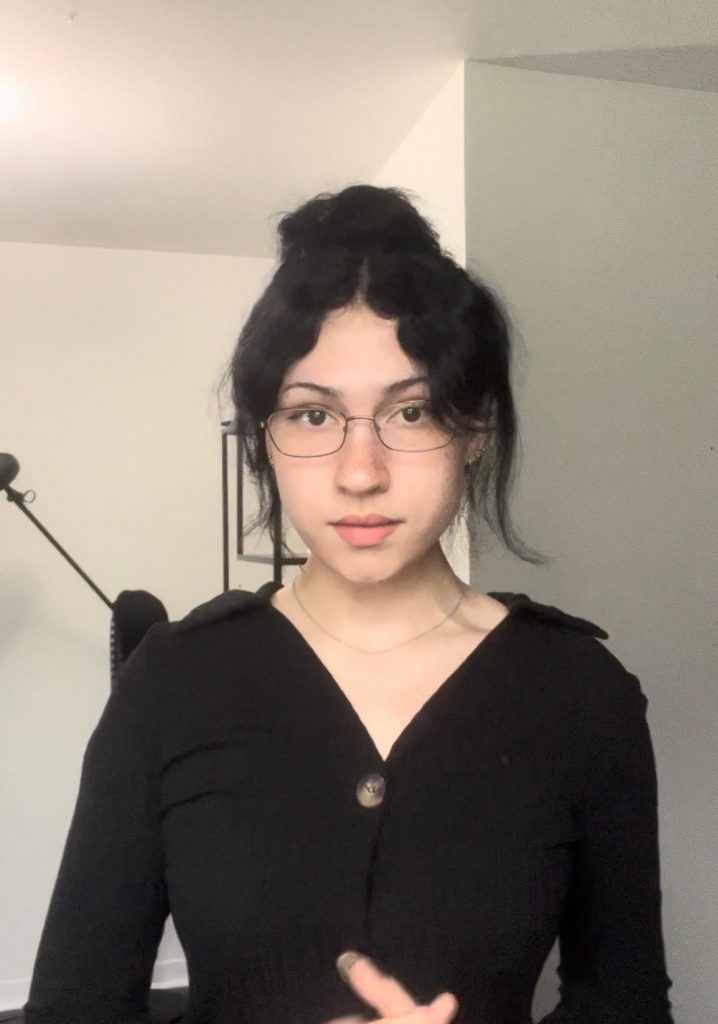 MR NIKITA
Nikita Gusev is a chess coach with over 10 years of experience working with students of all ages. He is a two time Canadian Chess Champion, many times Ontario Champion, and has represented Canada at the World Youth Chess Championships 3 times. In recent years he has been representing the University of Toronto at the Pan American Intercollegiate Team Chess Championship as boards 1 and 2. He earned his FIDE Master title in 2012, at the Canadian Closed in Montreal. Nikita graduated from University of Toronto. Nikita, is currently pursuing his M.A.Sc. degree at the University of Toronto in Electrical and Computer Engineering.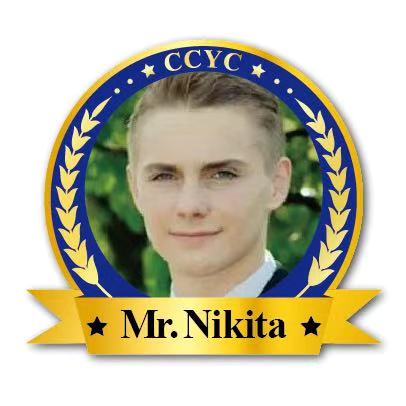 MR.YURI
Mr. Yuri was taught to play chess when he was seven years old. He have been teaching chess since 1982. In 1987, he participated as a coach in the Summer Training Camp for the best young players of USSR Trade Union. Among the students in that camp were future chess stars such as Ekaterina Kovalevskaya, Sergei Tiviakov, and Vladimir Kramnik. He was promoted to the position of Senior Coach of his provincial chess team in 1986. Young players of our provincial chess team, prepared by me, won the championship of the Belarus Republic three times. Many of my students have become strong masters.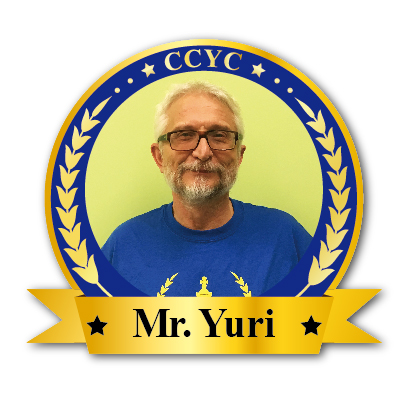 MR.IAN
Mr. Ian has been teaching chess across Toronto for over five years. He has taught chess at dozens of schools in the GTA and has tutored hundreds of chess students. He coached a CIC public school (grade 1-3) chess team into the top 5 of the TDSB championships for three consecutive years. Ian sees chess as a way to train the mind for the discipline and depth necessary in academic and professional work. In high school he was captain of his chess team at Ursula Franklin Academy and during his undergraduate represented the University of Toronto internationally in the Pan-American University Championship. He has achieved outstanding results as a student and a coach. He is good at transposing from the dual perspectives of teachers and students.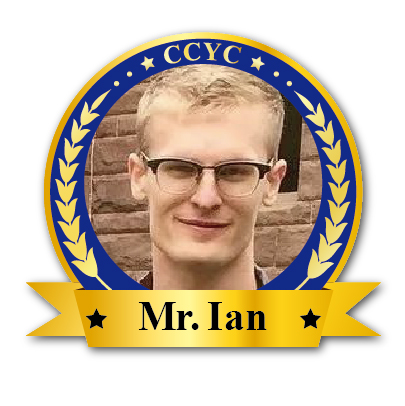 MR.KEVIN
Mr. Kevin became famous when he was in primary school, winning the third place in the CYCC competition in 2003. He won the 2010 Canadian Youth Championship and the 2017 National Championship during high school. It is worth mentioning that he has won the London Regional Championship six times. In the past four years, he has lectured and lectured at the local library and the London Chess Club, and has a very wide local reputation and influence. In addition, he is a well-known music teacher and is currently completing his master's degree in music. He is a very versatile master of CCYC.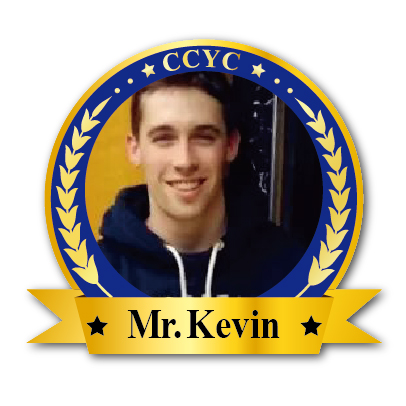 MR ARVIN
Mr. Arvin has been teaching chess for many years, starting in 2011 as an arbitrator and head volunteer for the Chess in the Library program. Throughout the years, Arvin has also worked at Three Flavors Kids Club as a chess teacher / camp counsellor and continued his teachings at the Schwartz/Reisman Jewish Community Centre. Arvin's passion for Chess stretched beyond teaching as he led Chess clubs in his high school and university, organising trips and different events. During this time, he was awarded the Principle's special award for his work towards developing generosity, inclusion and community within the school. Arvin has a great deal of experience teaching children chess and he hopes to vastly improve the skills of all his students.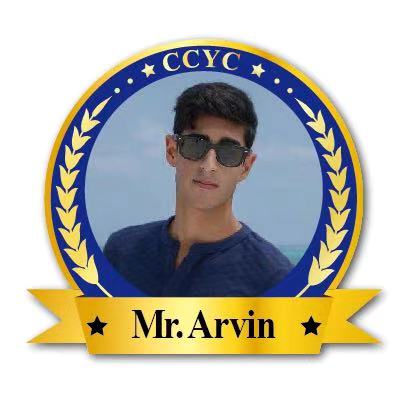 MR BRIAN
Brian Zijlstra completed his Master of Teaching degree and Ontario Teacher Certification at the Ontario Institute for Studies in Education / University of Toronto. Brian has instructed elementary and middle school students in the fundamentals of debate and public speaking for over five years. Much of his work occurred at elite academies in South Korea, where in addition to public speaking and debate, he taught TOEFL and TOEFL Junior test prep as well as numerous other English reading, writing, and speaking comprehension classes.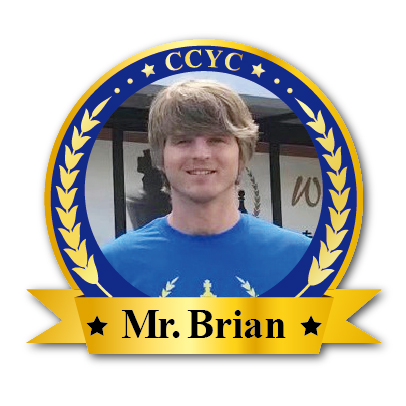 MR CAMERSON
ameron is one of the most versatile teachers in the school. Receiving Scholarships for Math and Physics in University and president of the Philosophy Society and captain on the University Lacrosse team, while performing in many musical acts. Cameron has coached children in Soccer, Hockey and Lacrosse for many years and teaches French, Music, Outdoor Experiences, and Chess. He has taught chess at over 40 schools in Downtown Toronto. He focuses on bringing a love for chess and learning to inspire children to be the best that they can be and push themselves to learn more and empower themselves.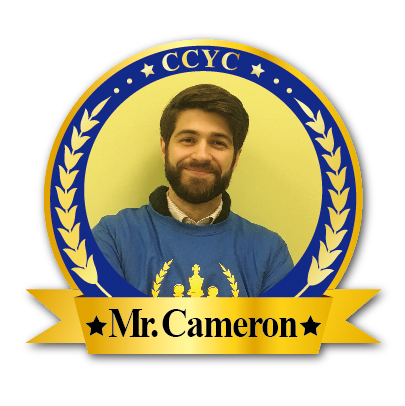 MRS MASHA
Masha is the only female teacher in our school. She learned to play when she was 5 and started playing competitively when she was 7. She has placed first in OYCC tournaments for 3 years 2004-2006, girls grade 1, grade 2 and U10. Also first in Ontario girls chess championships for 3 consecutive years. As soon as she stopped playing, she has been teaching and tutoring kids of all ages. From chess to math to French, she has taught in many different styles with all types of classes. She has taught at 3 differed chess schools as well as my private students. I've had the pleasure of teaching chess classes for 5-6 years now.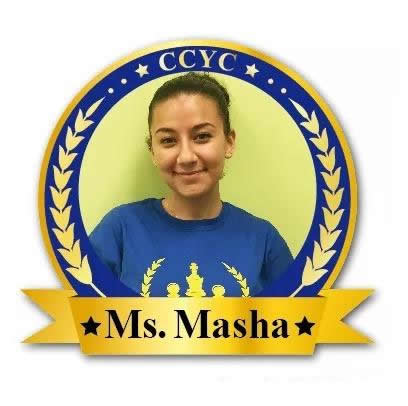 MR W
Mr W has a master's degree in education and a bachelor's degree in literature. He has many years of teaching experience in Canadian chess professional institutions, and promotes chess in many primary schools in many areas, helping schools to create unique courses. By evaluating each child's different Features, he teaches in accordance with their aptitudes, helps them to integrate with chess in the comprehensive ability of goal planning, teamwork, social skills, psychological quality and creativity. He has won wide acclaim from parents and fully demonstrated their professional fields. In addition, the two distinctive features in his class must be strongly recommended to parents of beginners: 1 meticulous and targeted assignments; 2 super friendly and fun in class! Funny! Funny! Funny!